Project SEARCH Toronto graduates excited about employment opportunities
Networking connections lead to jobs for graduates of Toronto training program for students with intellectual disabilities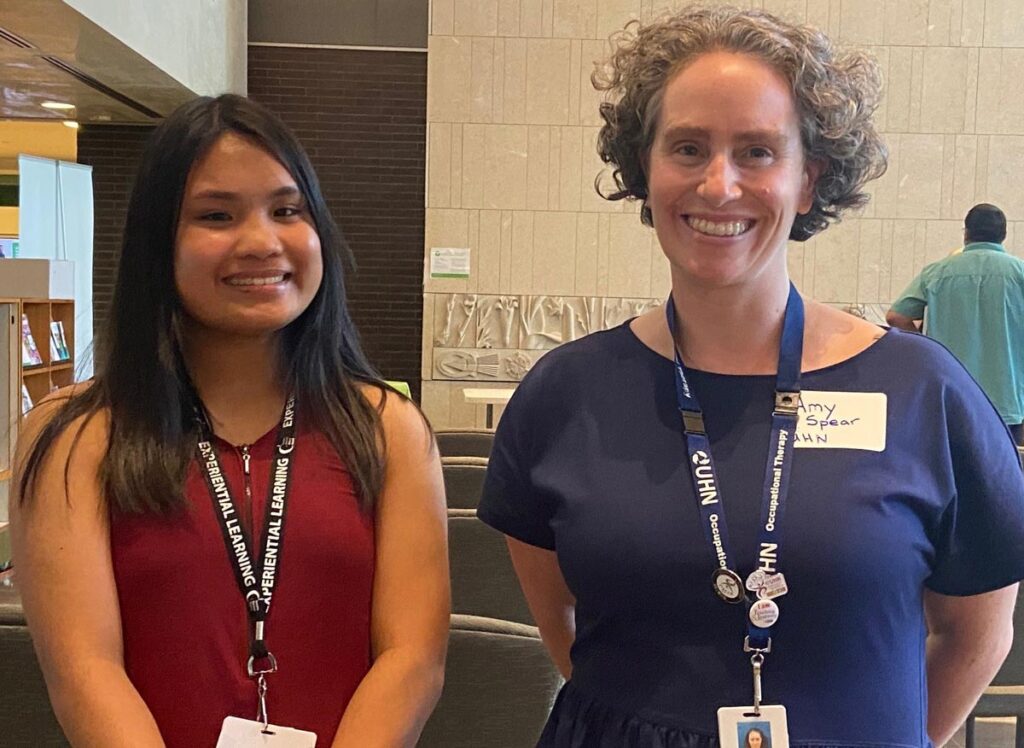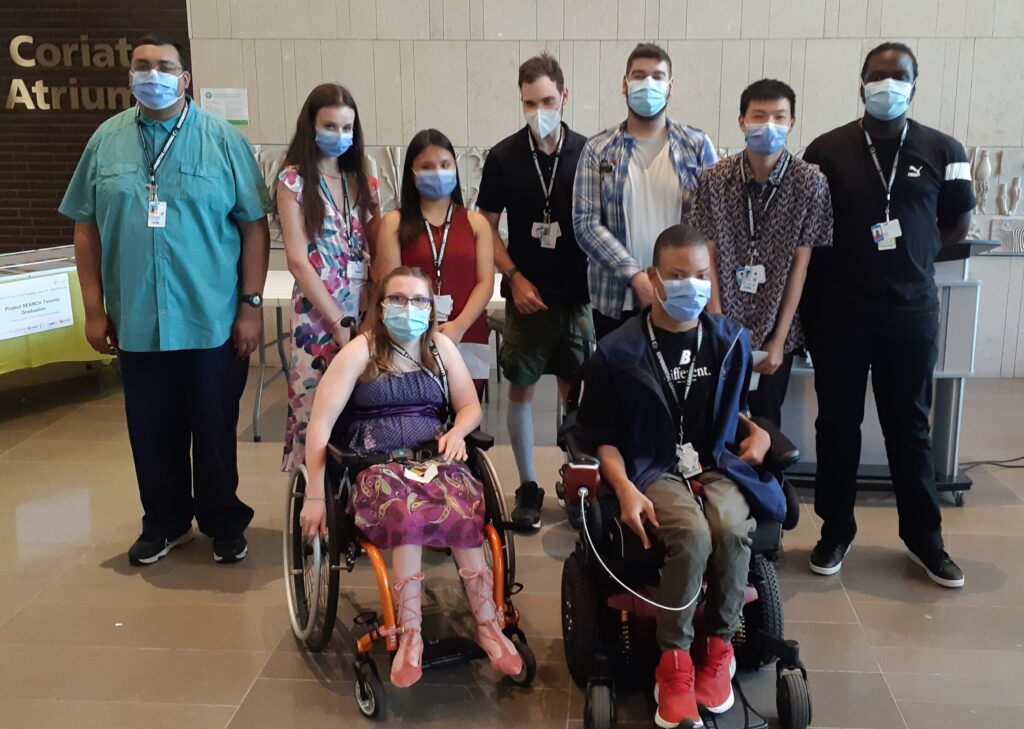 Erin Asuncion graduates from high school in June and couldn't be more excited about what lies ahead. She's already landed a job at UHN-Toronto Rehab University Centre and says she's really enjoying the supportive work environment and sense of camaraderie. "I like working in the dish room and working with new co-workers as they are really nice and helpful. We all work together as a great team," she says. 
Erin is part of a unique training program for students with intellectual disabilities, called Project SEARCH Toronto. During their final year in high school, 10 TDSB students are immersed at two Toronto hospitals – UHN and Holland Bloorview Kids Rehabilitation Hospital. They get more than 900 hours of hands-on work experience geared to in-demand roles in the Toronto labour market. They learn employment life skills and plan their careers with guidance from a TDSB teacher and Job & Skills Developers from Community Living Toronto.
"I love that the Project SEARCH model engages local businesses, schools and employment supports to help students transition successfully from school to work," says Amy Spear, Occupational Therapist & Business Liaison for Project SEARCH Toronto at UHN. "That's a powerful combination. Then we add business engagement and networking. All the partner organizations and the program's Business Advisory Council are actively working to open doors and introduce Toronto employers to the talented, committed graduates."
Four graduating students from the class of 2021/22 are already working. This includes Erin and another student who both have jobs at UHN. Another student is working at a golf course and one with a technology recycling organization. These contacts were developed through the program's partners and by Community Living Toronto. 
Graduates from past years have been hired at Holland Bloorview, Sodexo Canada, State Window Corporation and in retail positions with various organizations. Based on an international model, Project SEARCH programs boast a 75% employment success rate – much needed when the employment rate of Canadian adults with intellectual disabilities is estimated at 26%, according to a 2020 analysis of Statistics Canada data. 
Want to learn more about Project SEARCH Toronto? We're looking to develop hiring pathways with organizations who need reliable employees to perform systematic and routine functions in materials management/logistics, child care, clerical support and more. Contact us at projectsearchtoronto@gmail.com or visit www.projectsearchtoronto.ca.